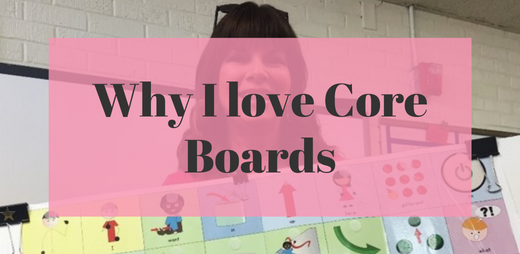 Technology and all the wonderful tech tools that are out there to help our students is amazing. But I'm not giving up my printed core boards any time soon. 
🧡🧡🧡 I love core boards because:
They help make an abstract word visible by giving it a symbol and a location

Visuals can focus a student's attention and help them filter out distractions

Many kids with disabilities have strong visual skills

They help give language visible structure and a visual pattern

It gives a visual foundation of frequently used words

They work

A big board is great for everyone in preschool classrooms, special education classrooms and in your speech rooms too.

If you are looking for help with core boards, then download your condensed guide to core boards here. You'll find links to popular AAC boards, along with tips to get started.
Pin for later: