iPad's Guided Access feature for an  Augmentative Alternative Communication (AAC) user is an important option. Guided Access limits an iPad to a single app and lets you control which features are available. If you have a young AAC user, most likely you will want him to only use the iPad as a communication device.
Especially when he's first learning how to use AAC.
I can't tell you how many times school staff or parents have let a student use the iPad to play games or watch movies only to have the iPad become associated with only those activities. Then it no longer gets used for communication.
We definitely don't want that to happen. Much better to have a separate iPad for recreation and keep the other one as a dedicated communication device.
Another reason to use it is so a student doesn't accidentally go into the app menu or vocabulary and delete items.
Of course none of this applies for an older AAC user that is capable of editing and adding words. They can use their device however they want too.
In this video I'll show you how to use guided access with your students when you're using an Augmentative Alternative Communication (AAC) app on an iPad.
As a speech language pathologist (SLP) working with students, you'll find some of your students will know their way around an iPad. A student might decide he doesn't want to be in the AAC app any more so he clicks out of it to go exploring. Maybe he'd rather play a game or use the camera app. It's easy to limit this access using settings that are available on iPads.
I'll walk you through the steps to set this up on your iPad including using a passcode to limit access to different apps and functions in apps on the iPad. Remember, this isn't being mean or controlling. It's all about helping your student be successful with his AAC device. He can use a different iPad to access games and other activities.
Click on the image below to access the video.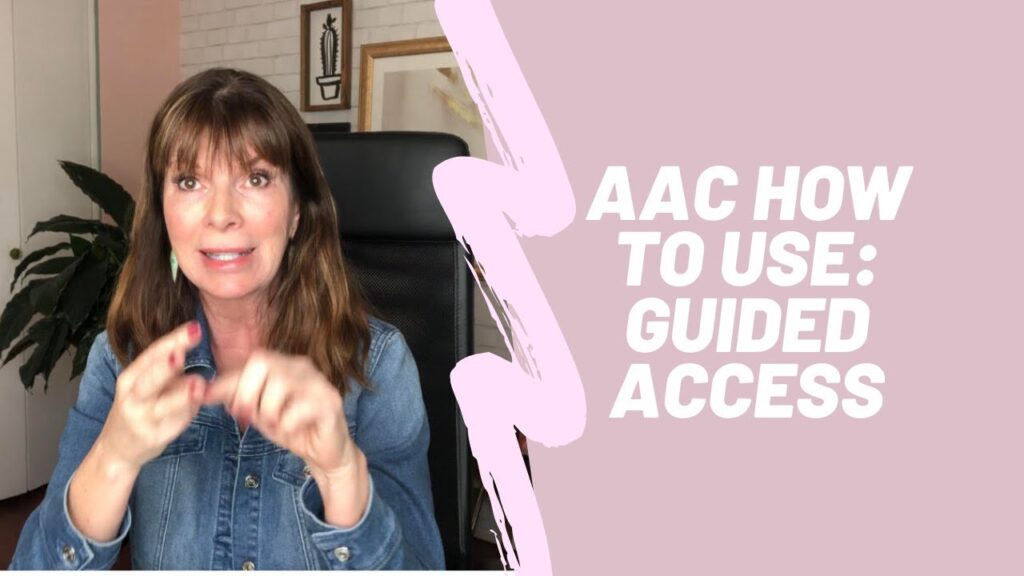 Would you rather have a written guide on how to use Guided Access?
You're in luck, I've created one for you here.  Just click here for your Guided Access for AAC guide.