During the pandemic I did a lot of walking in my neighborhood. What else was there to do?
Every time I walked by this one house on the corner there was such a beautiful fragrance in the air. One day the owner was outside and I asked him about it. He said his wife was magical with plants and had all sorts of jasmine growing in the back yard. 🌱🌱🌱
So I of course decided I needed some. I went to Lowe's and bought a nice little jasmine shrub and Brad helped me plant it.
I watered it and waited for the flowers and the fragrance.
No flowers. No fragrance. And actually very little growth.
I kept watering and checking…watering and checking.
Nothing. But it did stay alive, it just basically looked the same.
A year went by.
No flowers.
I thought maybe I'm doing something wrong? Maybe I don't have the right touch?
Almost another whole year goes by but at the end of March, I look and the plant has tripled in size with tons of shiny green leaves. 🌱🌱🌱😊
And now after 22 months my jasmine plant is flowering. 🎉🎉🎉
Lots of little star shaped blooms and they smell heavenly.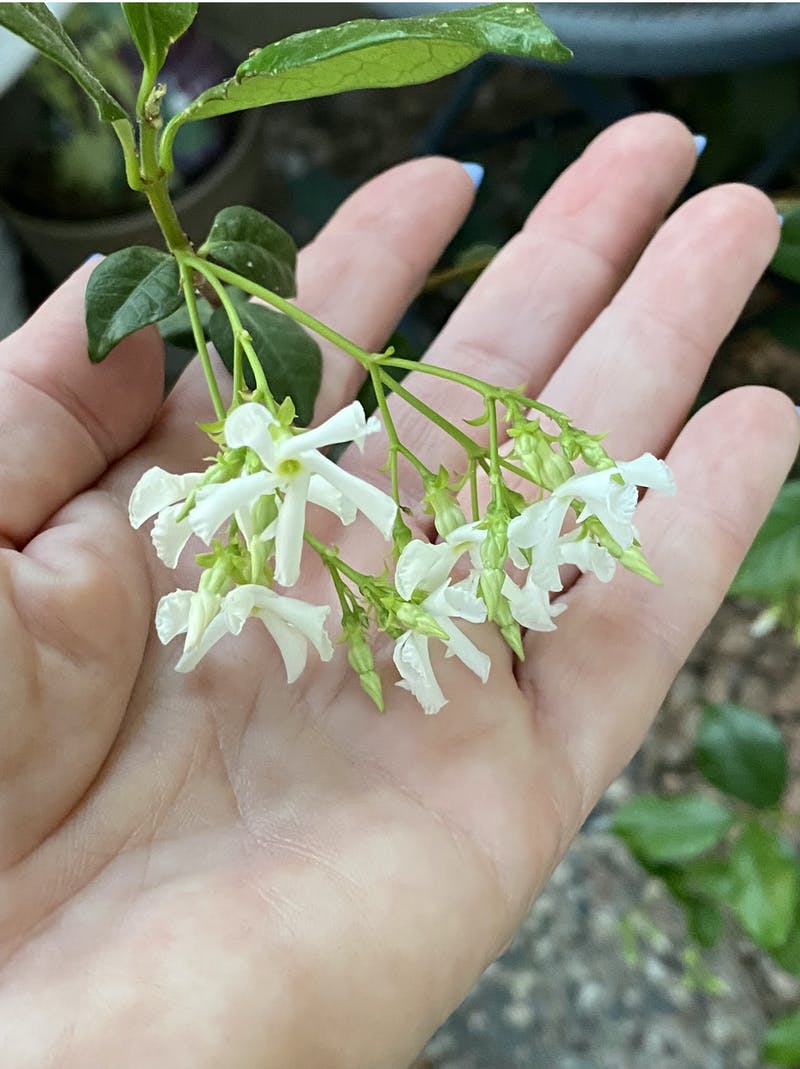 I feel like there's an analogy here between this jasmine plant and working with AAC.
A student gets an AAC device and we expect greatness. But nothing happens.
What we forget is that things are happening beneath the surface!
Things that we can't see and sometimes don't understand.
Your student might be busy growing receptively or having a physical growth spurt.
The expressive piece, or the output, WILL happen but usually not on our timeline.
So while you are nurturing and giving him access would you like some extra tools to help?
I've got you covered.
Click here to download your free core word activity
This is for you if you want to build your confidence and begin the journey to empowered AAC modeling but need a few additional strategies, tips and tools. All you need to do is add bubbles!
I believe in you (and my jasmine plant).
Pin to read later: