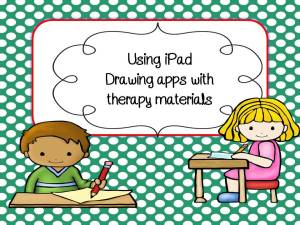 It's all about novelty. Kids love to be excited by something new. So I like to have a lot of different choices in my therapy bag of tricks.  Here is a great way to use some of your TeachersPayTeachers materials in conjunction with your iPad.
Let me show you how I recently used the Doodle Buddy app with some antonyms and synonyms worksheets from Nicole Allison's awesome new product, Leveled Vocabulary Intervention.   Click here for a link to this incredible product. I have been using it for the last few weeks and it has quickly become a go-to vocabulary resource. Thanks Nicole!
After you make your purchase, open it on your iPad in Ibooks. Take screen shots (hold down main button and on/off button until you hear a click) of the worksheets you want to use.
Open the Doodle Buddy app.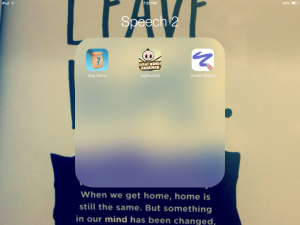 Click on the tic-tac-toe icon.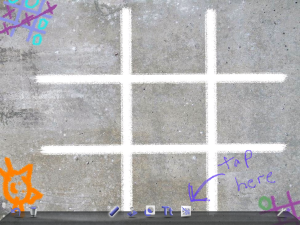 Choose photos. Go into your photos and choose the first worksheet you took a screenshot of.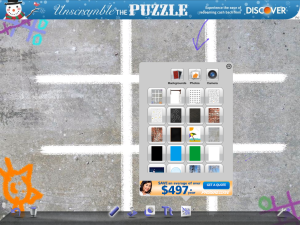 Now the fun begins. Tap the chalk icon and choose your drawing tool and color. For the example I chose glitter in red. Students use their finger to complete the worksheets. They love it!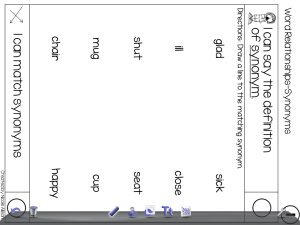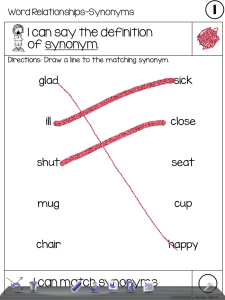 Then when it is completed just shake the iPad to clear the screen. Magic!  Just click on the tic-tac-toe icon again to get another worksheet. Another really fun feature of Doodle Buddy is the stamp feature.  Click on that and a menu of stamps will appear. I chose the snowman for this example.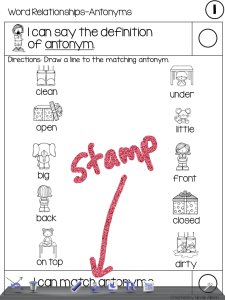 Students use their finger as a stamp to make the line. AND each stamp has fun audio, the holly jingles, the lips make a kissy noise. It's really great fun! My students have been having a great time with it.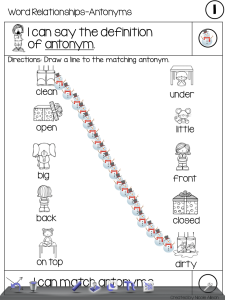 Doodly Buddy is FREE, yay, how great is that?! The Tic-Tac-Toe feature is really fun too.  I have been using it as a way to match pairs of opposites. I just write in the words quickly and let the kids use the stamping feature to match them.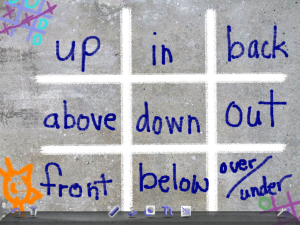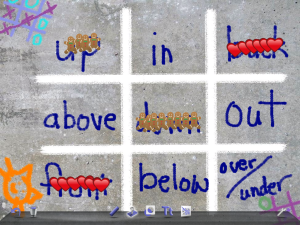 Fun, motivating and easy! I hope you give it a try!