ABOUT me
H
ey there, I'm Anne. Most days you can find me working with special-needs kids or on my laptop researching and creating SLP (speech therapy) resources. I am mostly known for making AAC (augmentative alternative communication) a little less scary. I love serving the world by inspiring speech language pathologists (SLPs) and special educators to put the fun in functional communication.
The things I'm most passionate about in life are empowering kids through communication and connecting with other heart centered educators. I serve people who are yearning for effective ways to best help kids with complex communication needs. I am lucky to provide them with the tools and resources to help their students find their "voice".
From SLPA to MS, CCC-SLP I've been doing this for 15 years. I'm an ASHA certified speech language pathologist with a master's degree in Communication Disorders from Nova Southeastern University. For the past 10 years, I've had the opportunity to work in a Title 1 School and watch families grow. I have a special place in my heart for children with complex communication needs. After finding what not to do with these students in therapy, I'm sharing what I've learned with you. (No need to make the same mistakes I did).
When I'm not creating resources and courses, you can catch me hiking or hanging out on my patio in beautiful Southern Arizona. I just might be having a glass of wine with my most-interesting-man-in-the- world husband Brad. If you're dying to hear more, here are five things you might not know about me:
1. I'm hopelessly addicted to shoes (think Carrie Bradshaw without the credit card debt)
2. Target Dollar Spot gets me every time.
3. My four sisters and I were on Family Feud seven years ago and they are still showing the rerun (we lost).
4. When I was eight years old I was locked in the library (I was reading and didn't notice they closed) and the police had to be called. Pretty great concentration right?
5. I used to have FOUA (Fear of Using AAC) and sometimes I still do, but I just feel the fear and do it anyway.
Want to keep this conversation going? I'd love to give you my best secrets, strategies and shortcuts every week, it'll come right to your inbox. Sign up for my email list, you'll get "The ON Book" for Free.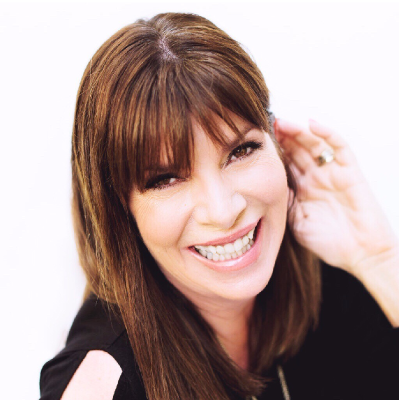 Educate
Learn more about AAC (Augmentative AlternativeCommunication) with practical courses and articles geared to help you overcome your FOUA (Fear of AAC).
Create
My speech therapy products are created especially for children with complex communication needs using bright, simple graphics with no distracting clutter.
Inspire
I love serving the world by inspiring Speech Language Pathologists (SLPs) with stories and insights. My job is to make your job a little easier and a lot more fun.