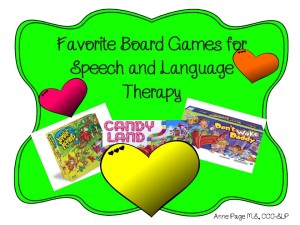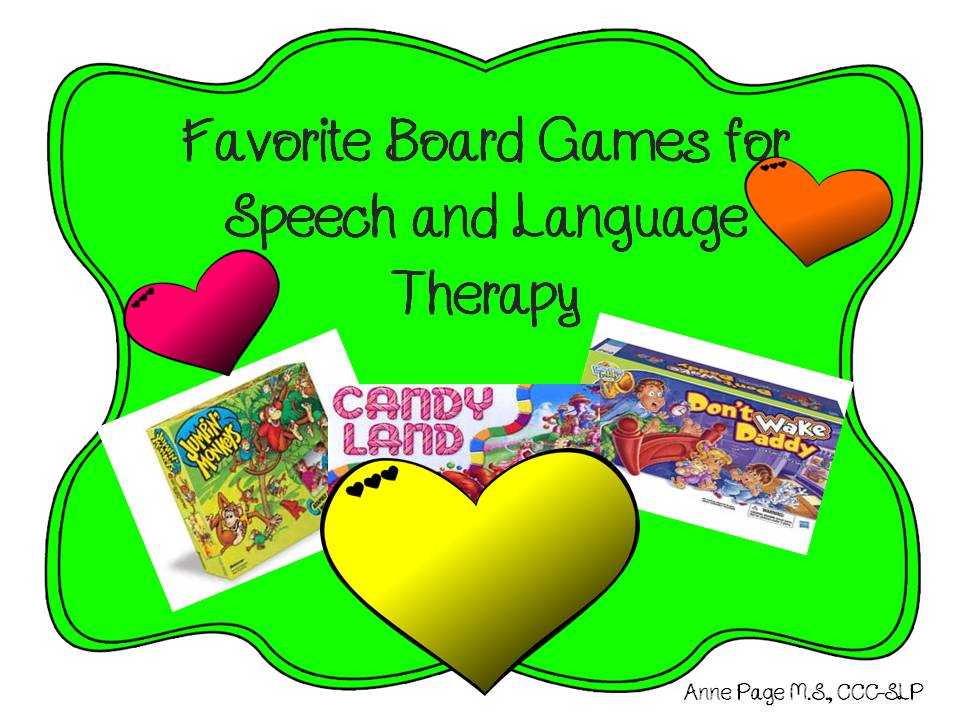 Kristen Cummings of  the wonderful Simply Speech Blog, is hosting a linky party about board games for speech and language therapy. Click on the picture below to be sent to the linky party. For those of you who are new to blogging, this is a great way to learn about new blogs and for SLPs to share ideas.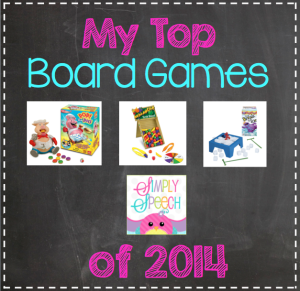 Board games are great for so many things and most kids love them! I like to use them for my groups. Great for teaching and reinforcing sportsmanship/social skills, board games keep therapy feeling like play. Students can work on their goals and keep it fun.
Here are a few of my favorites: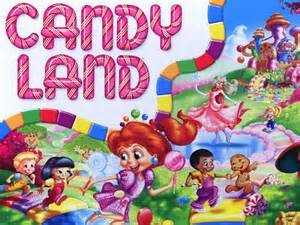 Always a crowd pleaser for the little ones, it is a great introduction to board games, turntaking, following directions, color matching and learning to deal with disappointment (when they have to go backwords).

Kids love to push the dice bubble and hear the noise it makes. Usually, I play it with just  two of the four game pieces for each player(because of time constraints). It's great for artic practice, the student's repetition of target corresponds with the number on the dice.  Awsome for all ages.

Sorry is another favorite. Like Trouble, it is fun for all ages. It's good to teach sportsmanship and critical thinking skills.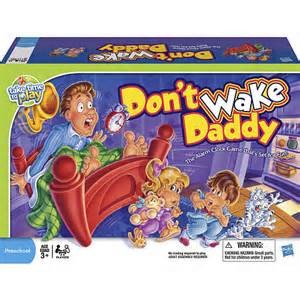 My kids go crazy for this game! I use it as a reward game to keep the novelty going. They get so excited with the anticipation of the "Dad" waking up. The noise can be too scary for some primary students and some kids that are on the Autism Spectrum. I always demonstrate the first time and if they are scared, we move on to something else.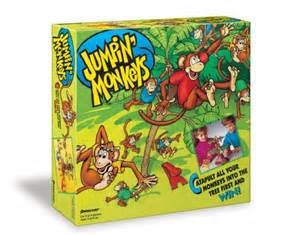 Here's another one kids love! This is technically not a board game, but it's great fun for those days when the kids are having trouble sitting still (like during pre-holiday weeks). It's great for drill.  Here's a tip to help with focusing skills: don't hand out the Jumping Monkeys all at once.  Taking turns, give two monkeys to a player after he has completed his speech target, then he can shoot.  Otherwise, the kids don't pay attention, they are so busy playing with the monkeys while they are waiting for their turn.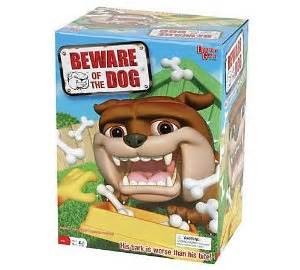 This is another fun anticipatory game along the lines of Don't Wake Daddy. Players have to try to sneak the plastic bones out of the dog dish while he is "sleeping". The dog snores while he sleeps, if you press down too hard while grabbing a bone, he jumps forward and barks. Again, this is usually too scary for the little ones. I don't like the cat claw tweezers, we just use our fingers.

Such a fun game for the holidays. I had the original version which has little Charlie Brown, Lucy, Linus and Snoopy figures to use for pawns. It also had a little battery operated Christmas tree that the winner gets to light (unfortunately broken now). Kids have to collect ornaments, candy canes and presents.
Beautiful Speech Life is a participant in the Amazon Services LLC Associates Program, an affiliate advertising program designed to provide a means for sites to earn advertising fees by advertising and linking to amazon.com. I put the links in for your convenience.
Board games are definitely our friends!  I bought the more expensive ones on sale. GoodWill can be a great source for board games too, you just have to make sure all the pieces are there. What are your favorites? I am always looking for a new classic!