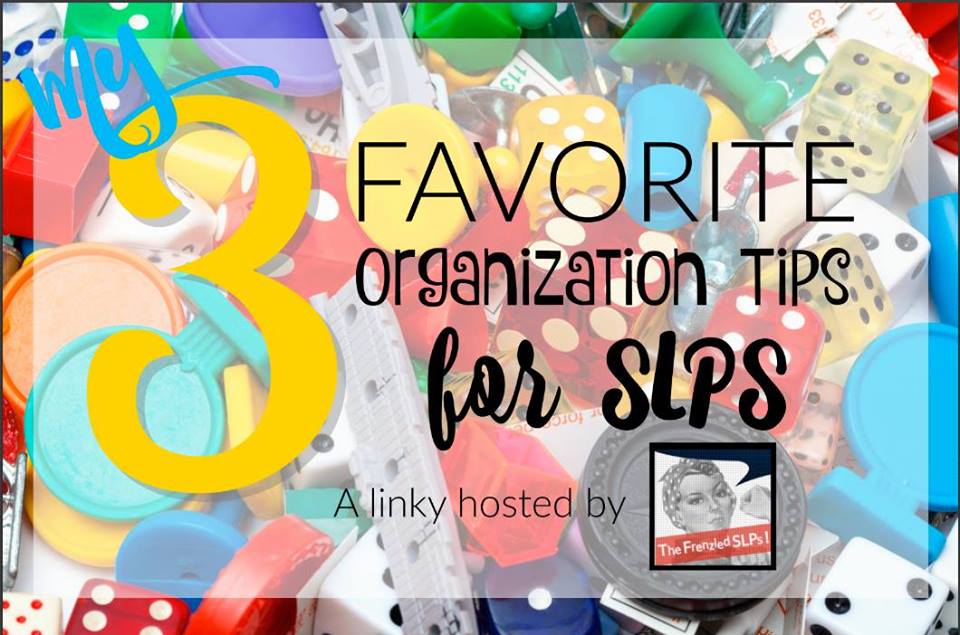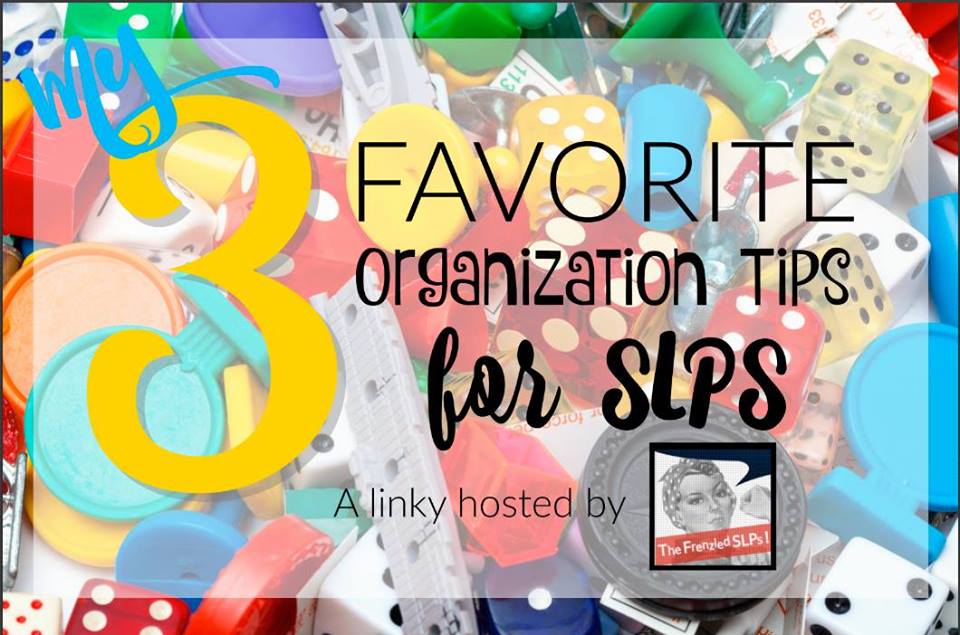 Today I am happy to be linking up with The Frenzied SLPs to make our lives more organized. Kelly at
Speech2U
is our lovely host. Here are 3 of my top tips that will make a big difference in your everyday work life!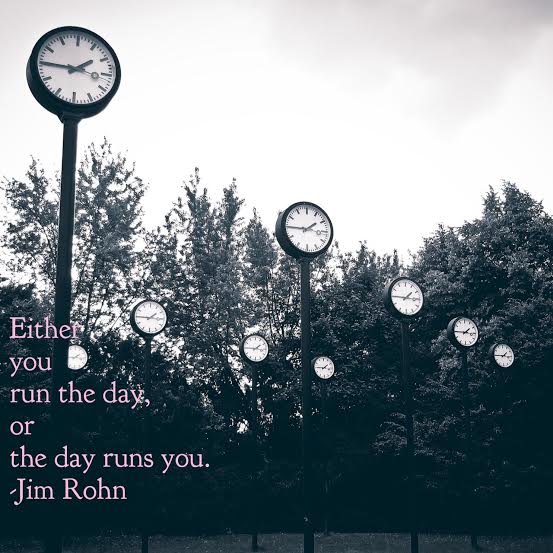 Schedule Everything. 
Write all  progress report due dates for the school year in your calendar. Then go backwards and schedule when you will write the reports. Make an appointment with yourself. Figure out what will work for you. I would rather eat a spider than sit and do them all at once. I prefer working in smaller increments of time and grouping.  For example, I provide therapy to a functional skills classroom as a group; so I write all of those student's progress reports in one sitting.  I spread the report writing over a week or two, scheduling 30 to 60 minute intervals. Click
here
to learn more.
Use an IEP checklist. If you are a new SLP (or a busy one), make an IEP checklist for yourself.  I have a checklist of all the areas that I need to complete on the IEP's that I'm not the main provider for. This includes present level, accommodations, service minutes, and all of the various boxes that I need to check. I have a separate checklist for SLI only students. It's so easy to forget something, this is just a way to avoid those errors.
Give some thought to how you store your TPT products
You want them to be easily accessible.  I use Globe-Weiss clear plastic envelopes with colored ziptops (from Amazon). I print the product cover page and place inside to use it as a label. These are really sturdy and can stand on a shelf.For more ideas on how to use TPT products to keep you organized click
here
.
So there you have it, e easy ways to help you be organized and effective.   Which tip will help you the most?What are you going to try this year?  Link up with the Frenzied SLPs to give us your best tips for living a less "frenzied" life.
Leave a note in the comments below.
Happy Organizing,