What a wild ride!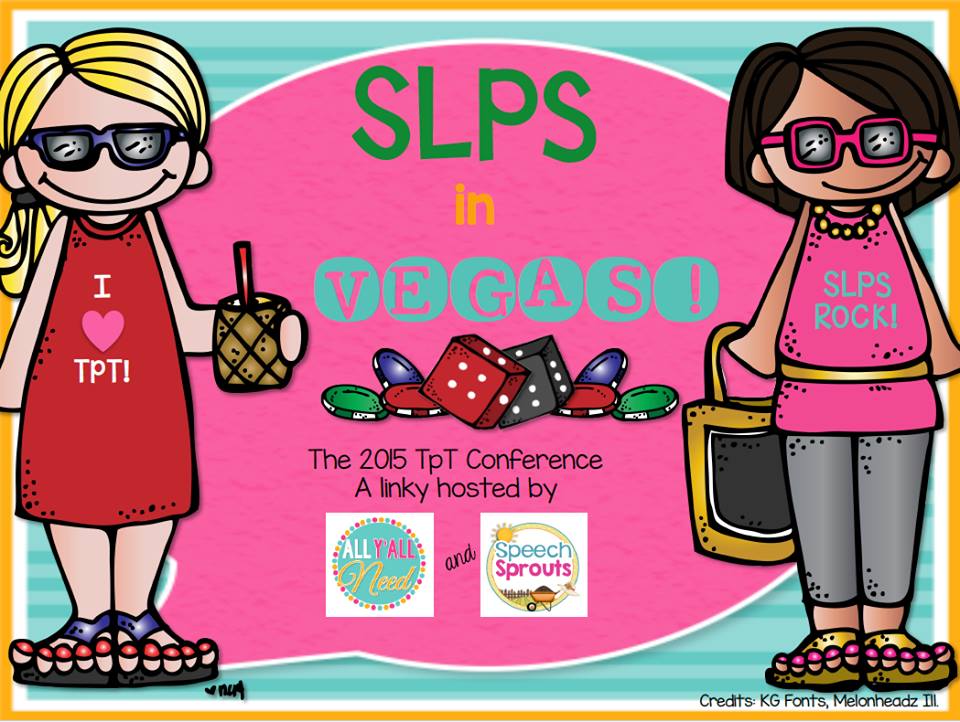 Last week I  had the pleasure of participating in the Las Vegas TPT Conference 2015 "Come Together Go Further" with  about 1100 other Teachers Pay Teachers premium sellers.
Since I live in Phoenix, I decided to drive. It was about a 5 hour road trip through some beautiful desert scenery that is very dear to me since I grew up in Nevada and Arizona.
The conference was at the beautiful Venetian hotel and casino. Where else would you find ladies in dresses made of roses and orchids?
THE highlight of the trip for me was meeting members of my tribe "SLPs on TPT". Our shirts and presence made quite a splash, we were even mentioned by TPT royalty and CEO Adam Freed.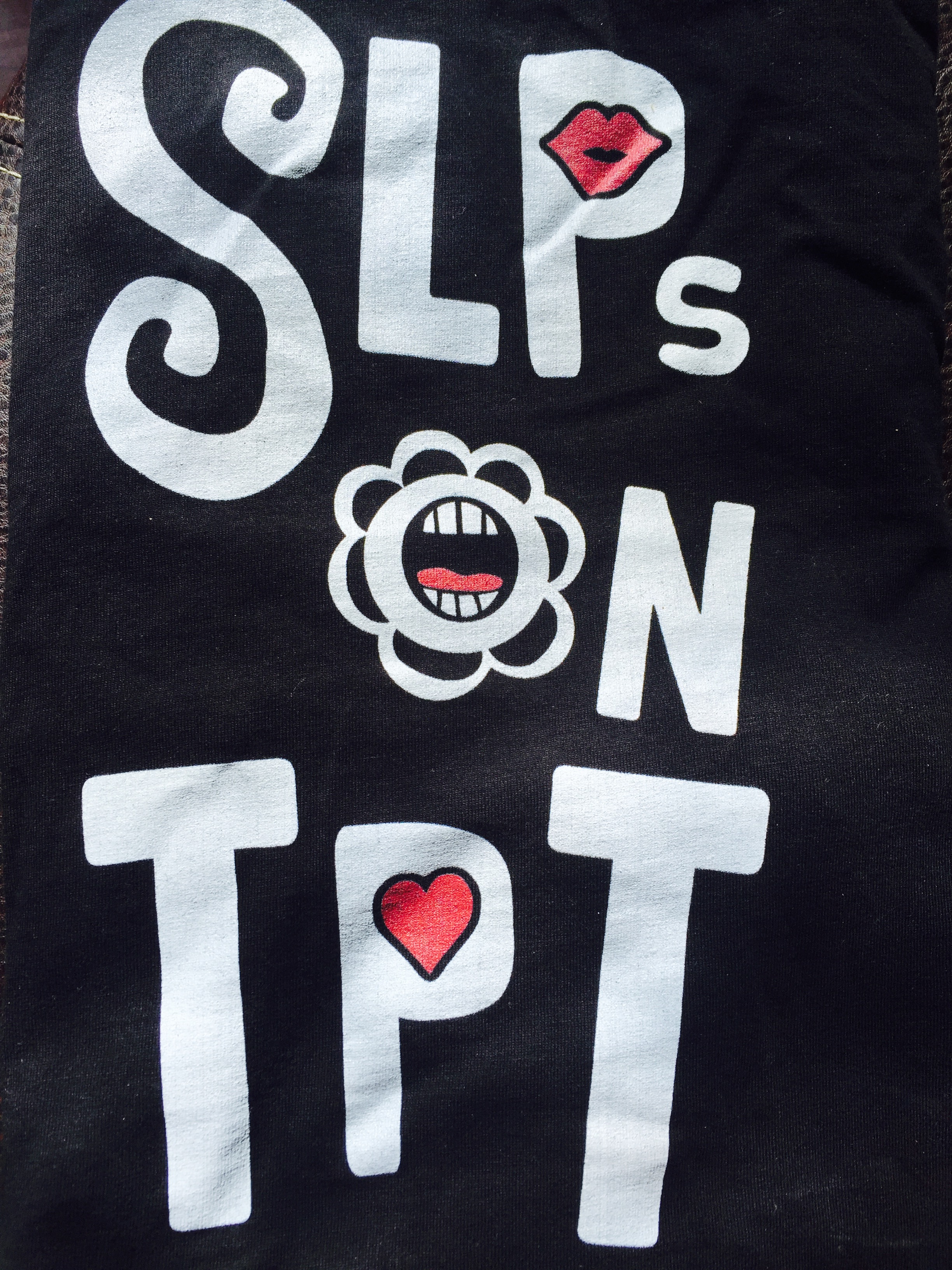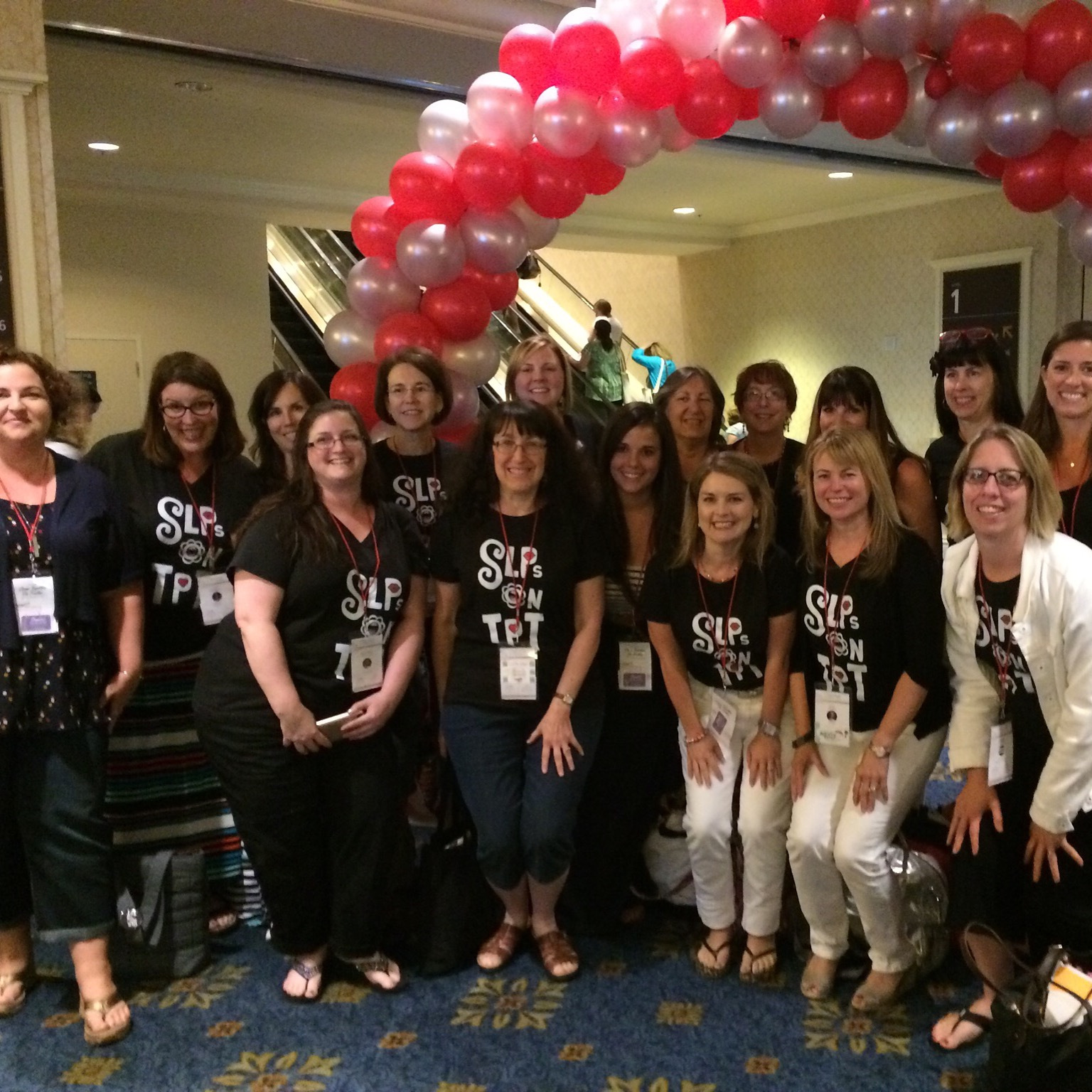 Recognize anyone?
I had the good fortune of meeting up with Kim Lewis from Activity Tailor. Her wonderful blog is the first speechie blogs I started following. (Love her artic. zig-zags)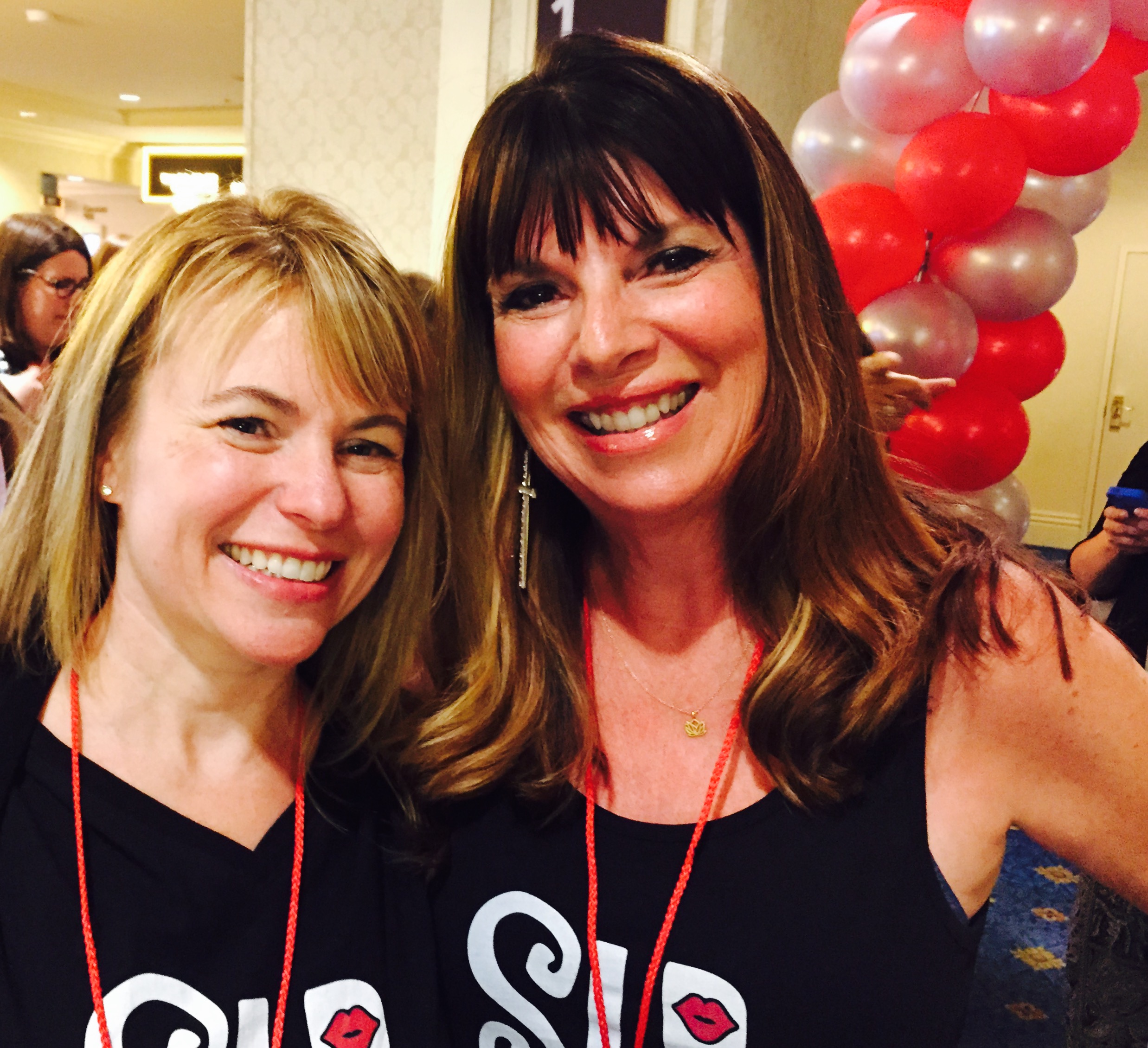 I also met Maureen from The Speech Bubble and Natalie Snyders (I have their products)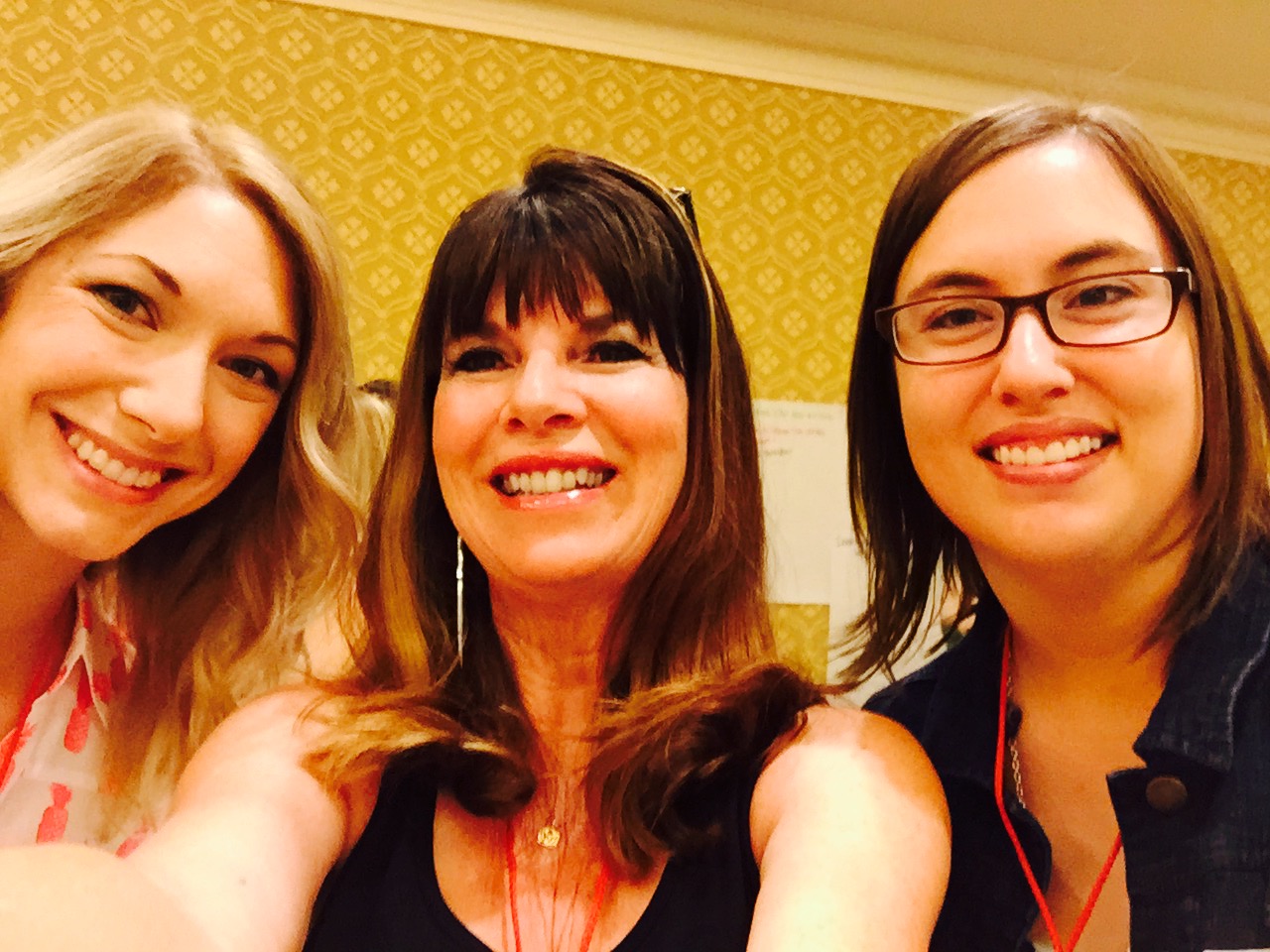 And here I am with the wonderful Felice Clark from The Dabbing Speechie and bilingual SLP Sarah  Wu from Speech is Beautiful.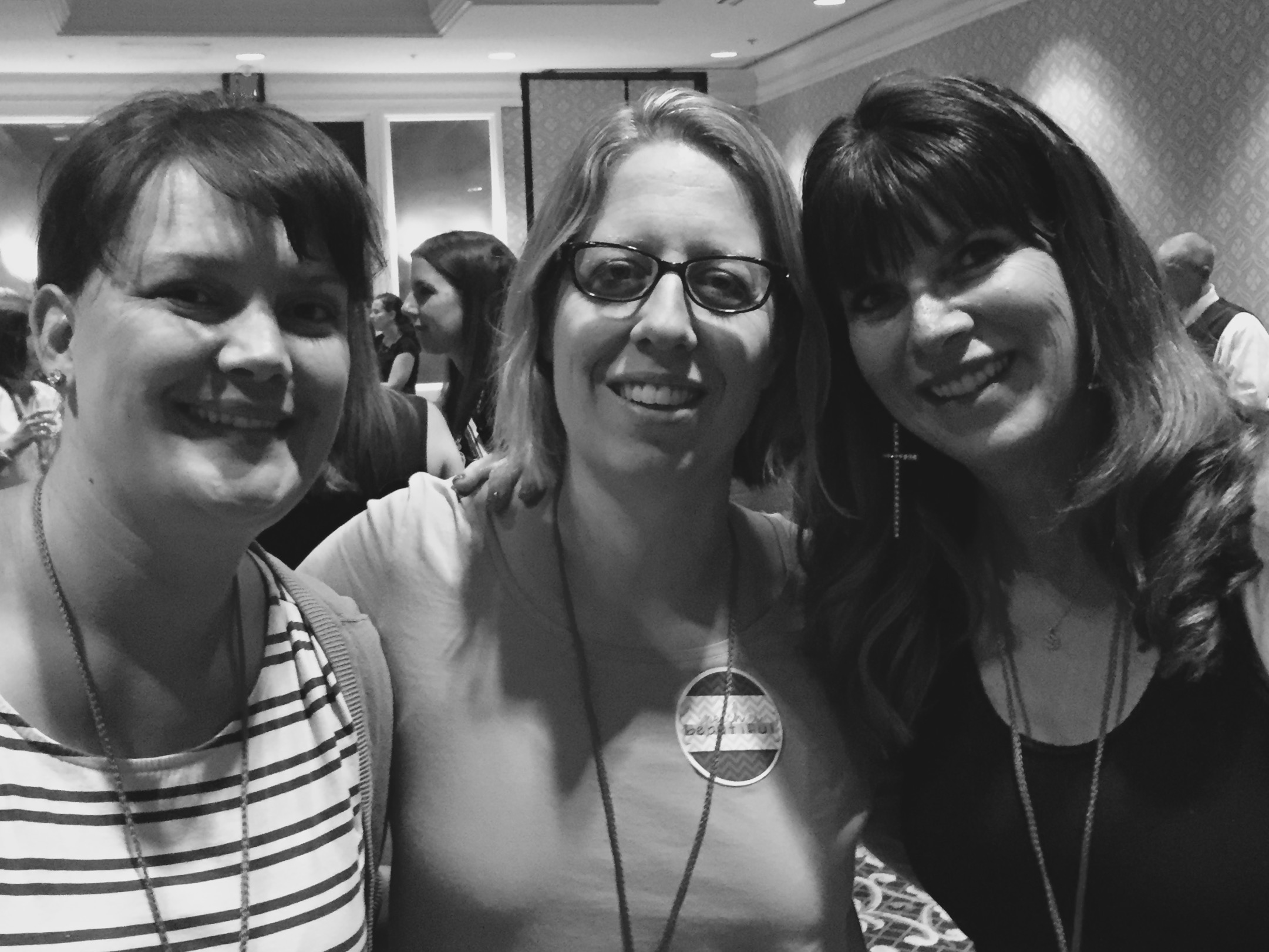 It is so great to see someone go from a little two dimensional profile pic on facebook or instagram to a life sized three dimensional person. Everyone was so willing to share and collaborate; it was refreshing.
The conference itself was amazing! Top notch presenters  and sellers shared their knowledge, expertise and enthusiasm. I found myself wanting to get autographs…I mean, Kimberly Geswein of KG Fonts (she is hilarious) and The 3am Teacher( I watched her tutorial to first learn to make products). I could go on and on.
If you are a TPT seller, I would wholeheartedly recommend this conference. I am already planning on going next year!
Until then, I have plenty of new ideas and resources to keep me busy and to make
my TPT store and products even better!
Erin Cobb from Lovin' Lit generously handed out these planners at her session (boy, did I learn a lot from her).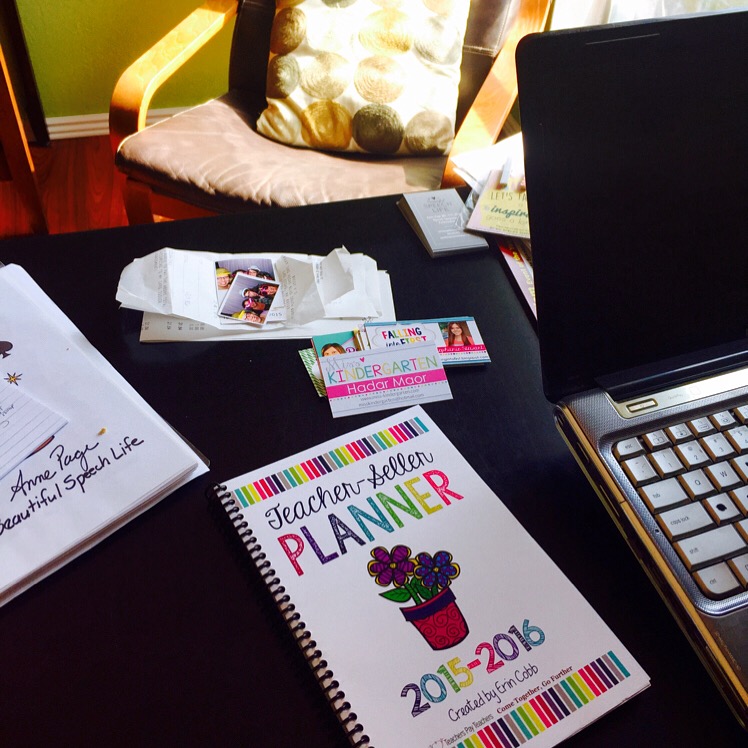 My big takeaway was a greater understanding of the power of networking. When we work together, we are all creating better products and becoming better within our profession.
The end result: we are helping a whole generation of students learn and reach their potential.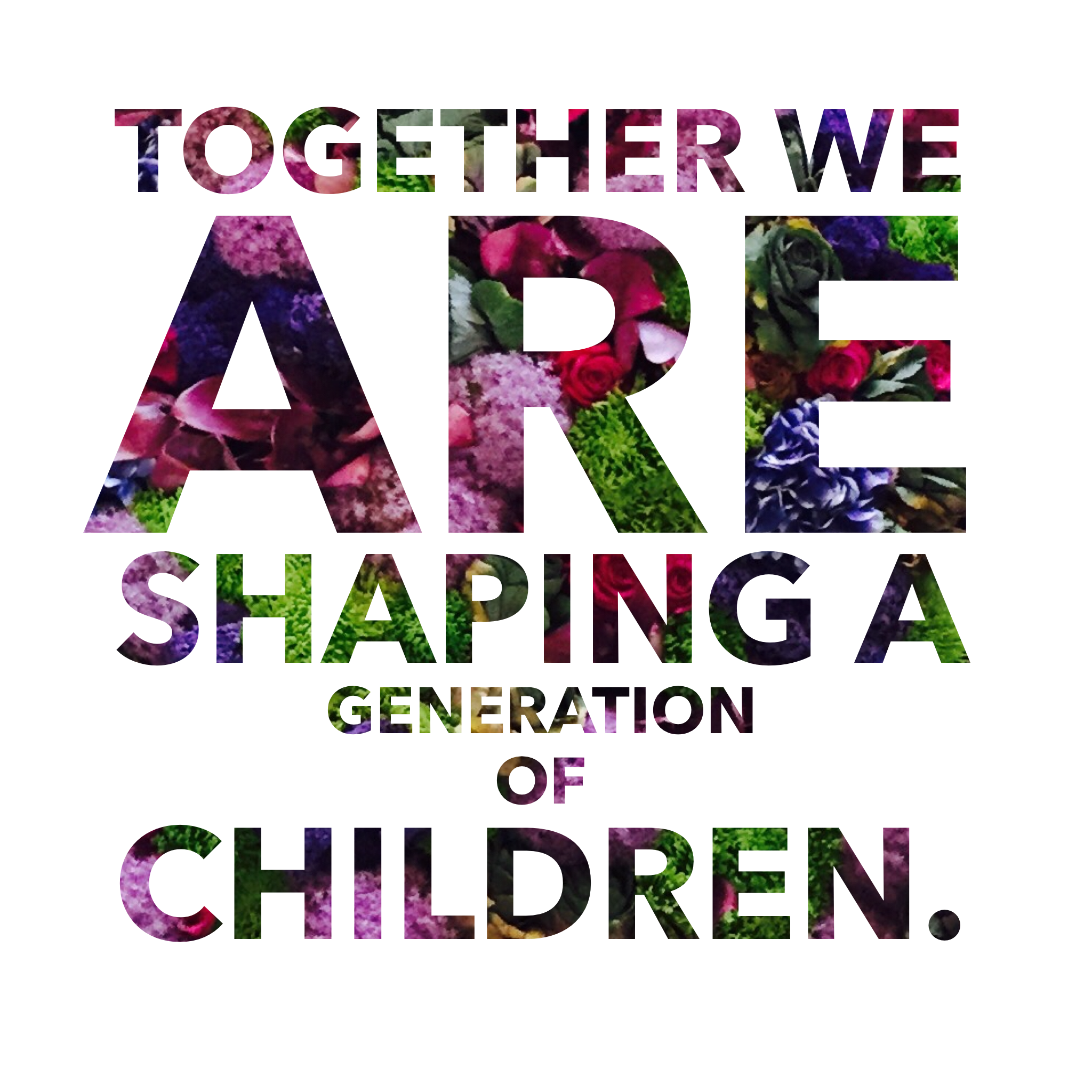 That's what it's all about, right?
Did you like this post? If so, sign up at the top of this page to receive emails about freebies, products and inspiration.
******************************************************************
Thanks to Lisette from
Speech Sprouts
and Laura from
All Y'all Need
for hosting this Linky Party. Drop by and visit their blogs by clicking on the blog name.