So I have a confession to make…my Better Hearing and Speech Month poster and handout never got posted or handed out at my school this year.
What?! I know… (big sigh)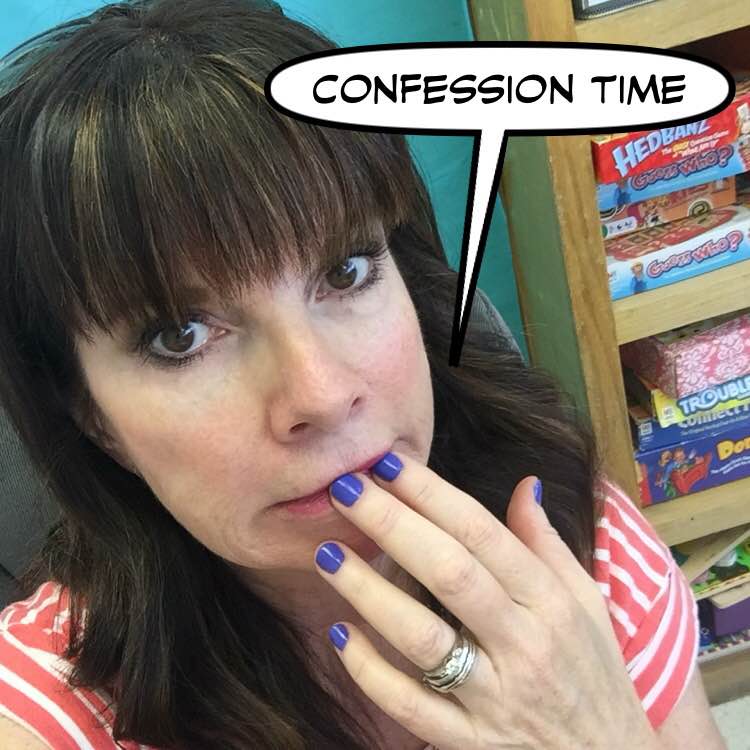 Here's what I pictured. Laminated poster in the staff room, copy in all staff mailboxes with a cute saying and some candy.  Then, everyone says, "wow, thanks Anne.  That was really informative." I post a nice pic of it on Instagram and feel like SuperSLP.
Here's what really happened. I hit print for my handout and then walked to the staff room where the color printer is located (which is two buildings away) to get my copies. Got error message that printer needed toner cartridge. I checked with school secretary and she told me toner would arrive the next day.
I tried again the next day and my passcode no longer worked.  I retried and walked to the staff room two more times.  Meanwhile, I had all my year-end things to do.
Please note that our year end is May 22.  The teachers are busy, tired and frazzled. I am busy, tired and frazzled.  I know they are not going to ready my handout now. (There's something to be said for timing).
So….I made an executive decision.
I told myself ( for the one billionth time) that I don't need to be perfect.  I thought about my teacher friends and what they needed at this time of year.
Donuts!
I grabbed a few dozen Bosa Donuts ( soooo delicious) on my way to work last Friday, made a cute sign promoting Better Hearing and Speech Month, put them in the staff room and called it a day.
Once again, "done is better than perfect".
Of course, I still want to give them the handout because it's good stuff (that can be really helpful). But, I can do that in August when we're all refreshed and ready to go. I'll just rename the handout then.
For your very own copy of my Better Speech and Hearing month poster/handout  click here.
I know many of you are winding down for the end of the year. It can be a crazy demanding time.
Remember you don't have to do it perfectly.
SLP Like a Boss (a real one, not a perfect one)

P. S. For more SLP True Confessions read this great article by my friend Sarah "Confessions of a School Based SLP"