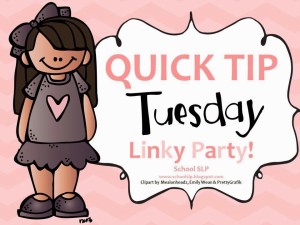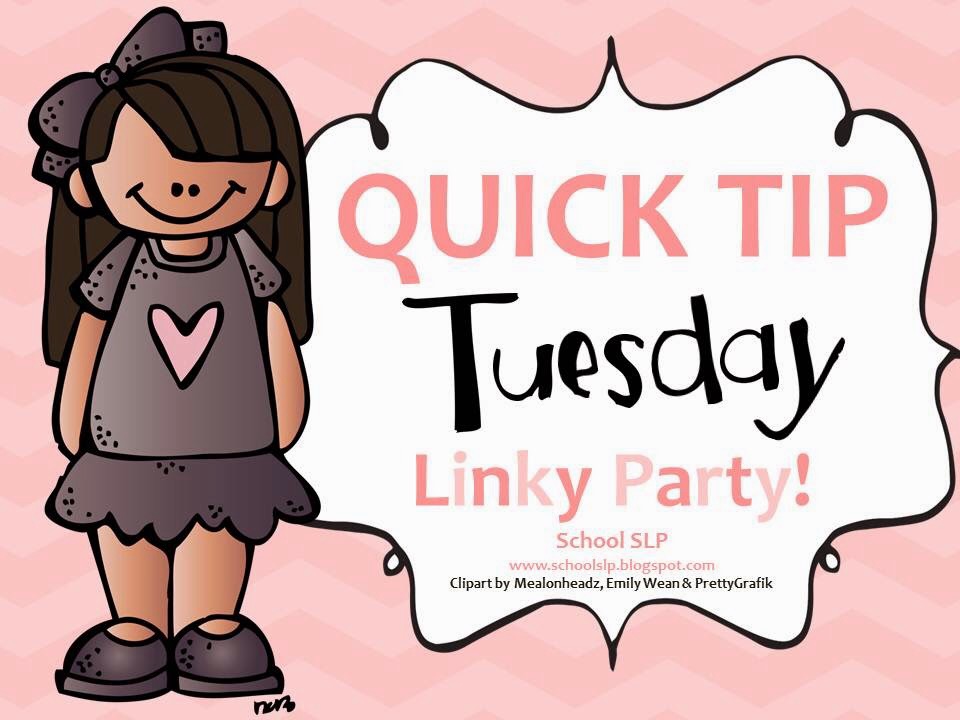 Here are two Tuesday Quick Tips, part of the School SLP's Tuesday Linky Party (Thanks Kim Jarvis).
Magnet Hooks
I love using magnet hooks to keep me organized. With very limited space, I can use the sides of my file cabinets for my schedules and clipboards. That way they are super handy and in sight.
Aleene's Tack It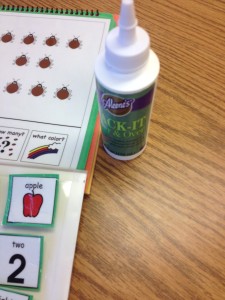 Maybe you already know about this but I just found it recently.  I read about Aleene's Tack It glue on someone's blog (thank you, thank you whoever you were, I am forever in your debt). It goes on wet like glue but dries tacky and makes a great alternative to velcro (which can be pricey) I used it this week for the first time on this awesome Let's Answer Questions book.  (I really recommend this product as well, it's on TPT from The Autism Helper)
There you go, two items that have made my life a little more organized, saved me time and money. I hope they do the same for you! For more Quick Tips go to School SLP Quick Tip Tuesday.