Want solid AAC and Assistive Technology ideas and tips for school speech therapy? Watch this engaging interview with AT Specialist Chris Bugaj.  We talk about the importance of presuming potential, core vocabulary, motor planning, aided language stimulation and AAC in the IEP. You'll also learn the AAC mistakes we both made.
Click below to watch or click here.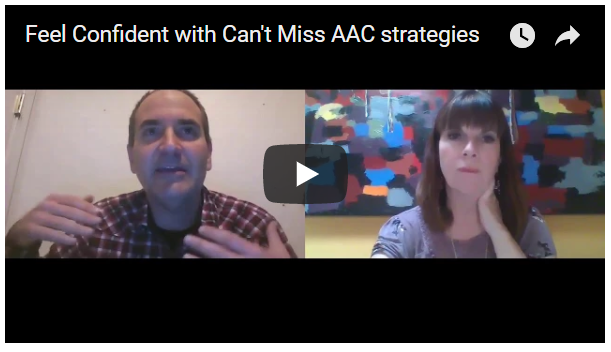 I was lucky enough to spend two days at an Assistive Technology workshop for school districts across Arizona led by Chris Bugaj. Chris is a Licensed Speech – Language Pathologist in Virginia with Certificate of Clinical Competence. He is also the founding member of the Loudoun County Public Schools' Assistive Technology Team.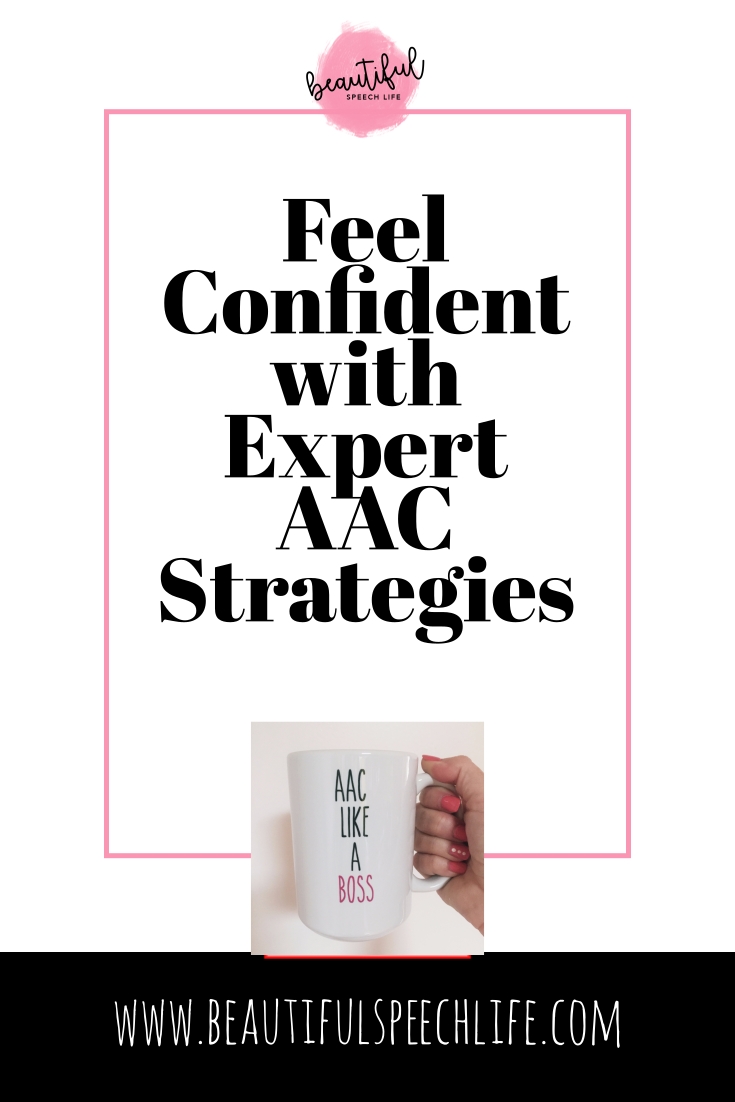 Chris is not only knowledgeable, he's an engaging speaker with contagious enthusiasm for all things AAC and Assistive Technology.
Big AAC Takeaways You Don't Want to Miss: (or advice for the new SLP who's a little scared)
You have to own this! If you're inspired, you can inspire others.
Believe in your student; presume potential.
Understand the fundamentals of AAC.
Aided Language Stimulation is a must
You don't write an AAC goal, you write a language goal. Lean on your language expertise to be able to write better goals.
Check out these highlights:
The staircase analogy 11:00
Core vocabulary and the cell phone analogy 15:23
Mistakes Chris and I both made 17:00
How to approach AAC and AT in the IEP 23:00
My "aha" moment (a different way to look at back-up AAC) 25:00
Resources:
Where to find Chris Bugaj:
Twitter@Attipscast
Want to get started with Core Vocabulary but aren't sure how?  Click here Quick Inexpensive Way to Get Started with Core Vocabulary.