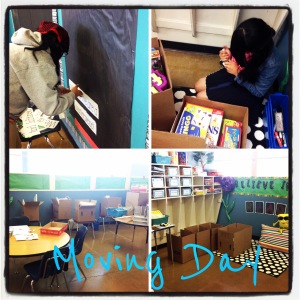 Moving my speech room has set off a domino effect.  Our old school is bursting at the seams and we had to add a new 5th grade teacher to our team. A large classroom was needed and mine fit the bill. I had to move.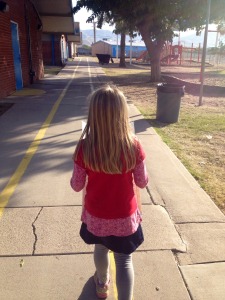 It's so easy to be inflexible and not want to change. But I chose a different route, (after one day of kicking and screaming in my head). Which means learning to tolerate discomfort and finding ways to be extra nice to myself during that time so that the stress doesn't take over.
Also, I have accumulated a lot of "stuff". Being in a large space for four years allowed me to expand my materials in size and quantity.  Moving to a space half the size has forced me to downsize. Well, not forced, I could keep everything if I want to be cluttered and cramped. I don't.  So I've been sorting through files, papers, activity books, toys and games.  if I haven't used them or referred to them in a year, I am letting them go.  The games and toys are in the "Big Prize Box", the kids get to choose something from that when they reach the end of their sticker chart (usually about halfway into the year).  The other items I gave to some of my teacher friends; the rest will go to Treasures for Teachers.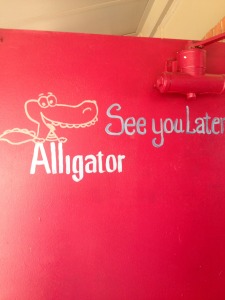 It's an upheaval for my students too. A lot of them said they didn't want me to move and that they were going to miss my room. Some of them helped me move. Most of them have so much going on in their lives that they can't rely on or control, Room 4 was a nice constant for them. I am helping them learn that we can bring that feeling with us to Room 20.  The rest is just geography.
And a little bit of unpacking!