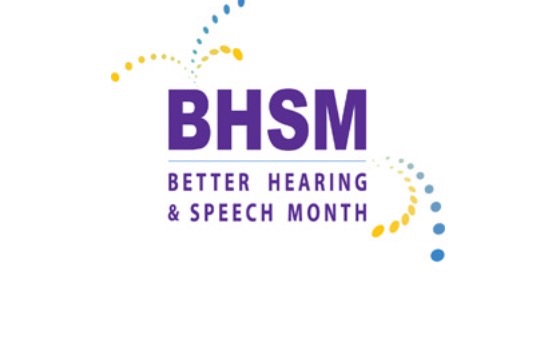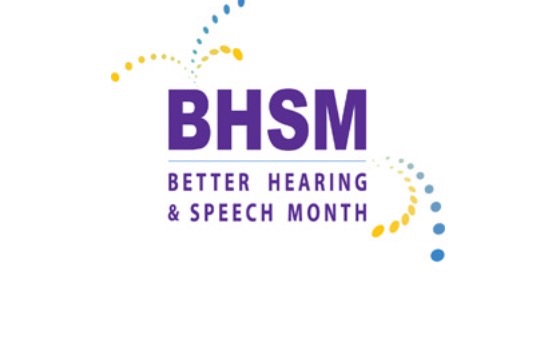 I am so proud to be one of the 140,000 speech language pathologists in the United States. We change lives-that's our superpower!
You hold the key to helping each child you work with develop his communication skills to his full potential.
May is Better Hearing and Speech Month. Sponsored by the American Speech Language Hearing Association (ASHA), this is the time of year for SLPs to promote awareness of communication disorders and let our co-workers/colleagues know what we do.
But really, how many people know what we do?
I work in a school setting and have been talking to the teachers to let them know how we can work together as a tean to help students learn and grow.
I explain it during IEP meetings and eligibility meetings, never assuming that they already know what I do.
This year I created a poster/handout to add another layer to the process. "What's Speech Got to Do with Academics or How Can an SLP Help a Classroom Teacher"is a great tool to promote understanding of the role of SLP's in the school setting.
Collaboration is key.
Bulleted points link specific speech language skills to Reading and Writing, Math and Classroom Presentations and Social Skills. Click here to get your free copy.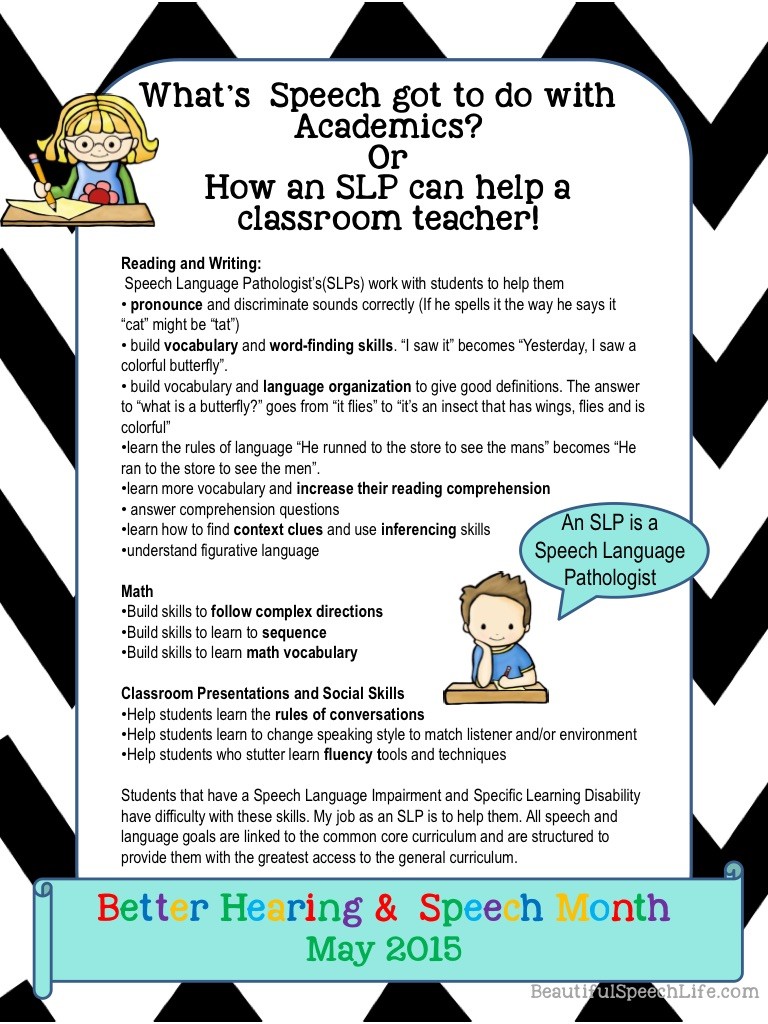 Another handy resource (and yes it's free too) explains the difference between speech and language. Click on the picture for your copy.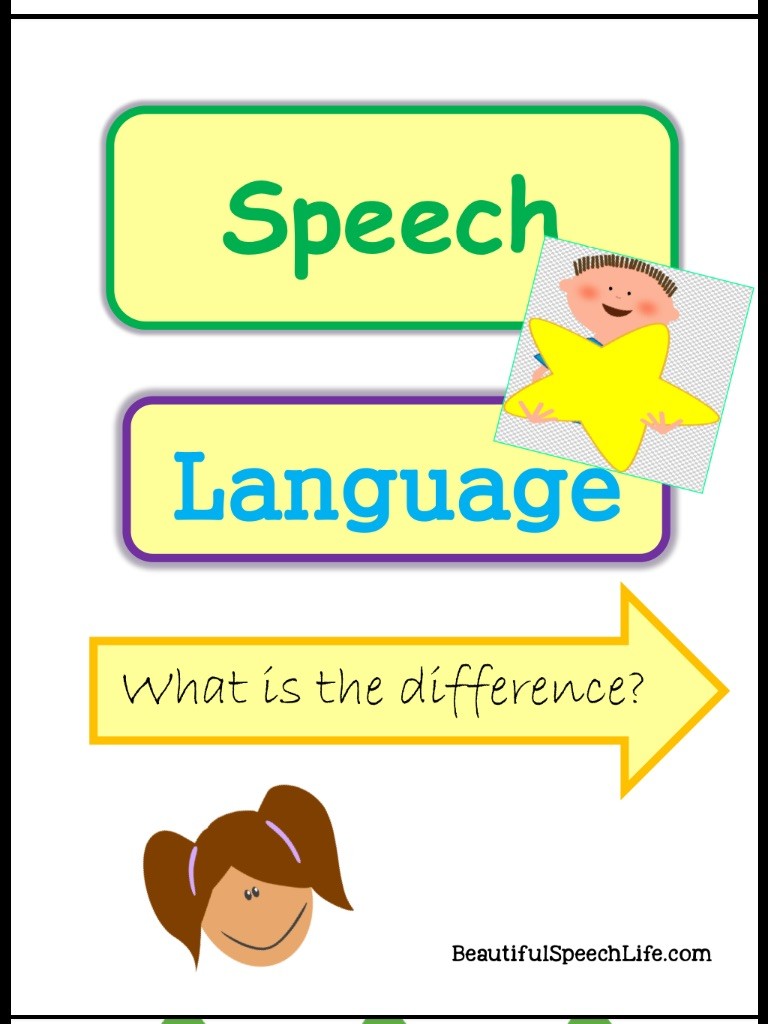 Finally, one more fun freebie to help promote understanding of what we do. "But What Does It Mean? 10 Tips Explaining Speech and Language Evaluations in Parent Friendly Language". This is a free gift for signing up for the Beautiful Speech Life email list. The sign-up is here at the top of the page.
Keep doing what you do my speechie friends, you are making the world a better place.